If you're unable to attend this year's Keystone State River Jam, you can still help out with our fundraising efforts. We're going online with the raffles. If you'd like to purchase tickets, you can send payment via Paypal to matt@repkos.com.
Tickets will be $1 per ticket. You can also purchase 6 tickets for $5 or 25 tickets for $20.
In this virtual raffle, specify how many tickets you want to purchase and how many tickets you want to put into each raffle basket.
We will handle the tickets for you and your tickets will be entered with the tickets purchased onsite at the event.
We will close the online raffle at the end of the event on Sunday when the winners will be drawn.
If you win an item, we will ship the items to you, catch up with you at a later disc dog event or the items can be picked up at Awesome Dawgs in Temple, PA.
Thank you so much for your help. All raffle proceeds go directly to canine cancer research at the University of Pennsylvania.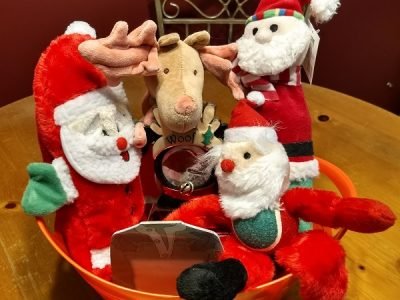 Raffle 1
1 collapsible water bowl
1 Chuck-It
1 Zipflight Disc
1 pink braided slip lead
1 EverPet Rope toy
2 small (wallet sized photo) picture frames
1 pet bandana
1 lint roller
1 32 oz Glade carpet & room refresher,
1 Silly Bums stuffed toy
Thanks to Kathy Glaes
Raffle 2 (Christmas in May)
4 stuffed Christmas toys,
1 photo frame / stocking holder
1 notepad
Thanks to Kathy Glaes
Raffle 3 (Awesome Dawg Toys)
1 Large Kong Squeez Zoo Giraffe
1 JW 5 inch Hol-ee Roller
1 Planet Dog Glow for Good 2.5 inch ball
1 Planet Dog Diamond Plate 3 inch ball
Raffle 4 (Awesome Dawgs Ruffwear)
1 Quick Draw Leash
1 Beacon (safety light)
1 Flat Out Leash
Raffle 5 (Pet Releaf CBD)
Large Breed CBD Edibites Peanut Butter/Banana
CBD Edibites Coconut & Carob
1 bottle CBD Hemp Oil 330
Raffle 6 (Awesome Dawgs Zukes)
1 bag Enhance Immune Support
1 bag Enhance Shiny Coat
1 bag Enhance Mobility
1 bag Enhance Calming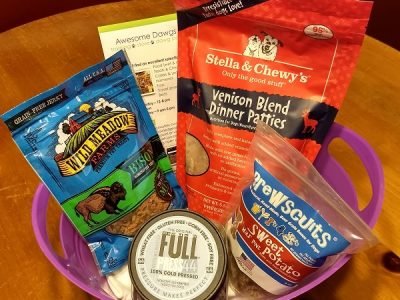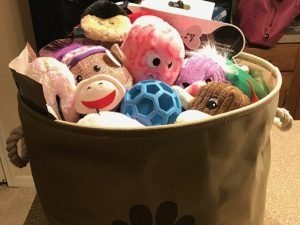 Raffle 7 (Awesome Dawgs Food and Treat basket)
Stella & Chewy's Freeze Dried Venison Dinner
Wild Meadow Farms Minis Bison treats
1 bag Brewscuits Sweet Potato treats
1 container K9 Granola Factory Full Press Blueberry Bliss treats
Raffle 8 (Nutra-9 VG-750 Mobility)
2 – 60 count bottles of VG-750 Mobility joint supplement
Raffle 9
Dog You Basket includes:
Farmers Market Treats (Salmon, Veggie)
Natural Balance Treats (Sweet Potato and Chicken, Sweet Potato and Fish)
Doggy Drying Towel
Doggy Wipes
3 Tennis Balls
1 JW Rubber Ball
7 Stuffed Animals
Thanks Criss and Kurt Brown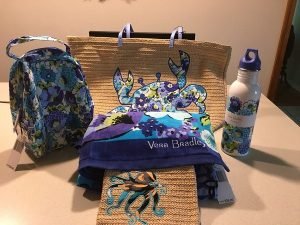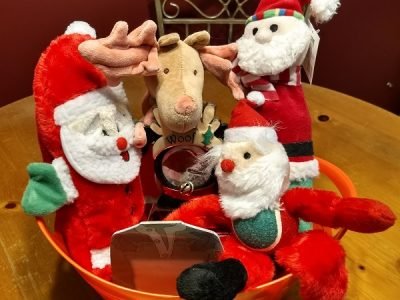 Raffle 10
Vera Bradley Summer Basket:
Beach Bag
Beach Towel
Water Canister
Lunch Bag
Clutch Purse
Thank you Cindy and Mike Repko