The Premier Disc Dog Event In Southeast Pennsylvania
Each year we return to beautiful Jim Dietrich Park in Muhlenberg Township for a 2-day Disc Dog event.
Competitors from far and wide have attended this event through the years and all have expressed their love of the event and the venue. There are very few fields that we play on throughout the year that are better than the fields at JDP.
For competitors traveling from outside the area, there is onsite camping available at the field. There are limited electric hook-ups and no onsite water or sewer hookups. There are also several hotel options in the area.
We are also running a fundraiser for Canine Cancer concurrently with the event. This is in honor of our dog Rocky who lost his battle with hemangiosarcoma in January 2018. Click the link below for more information: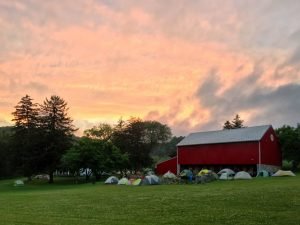 Event Details
Keystone State Open Qualifier and Keystone State River Jam Discdogathon World Qualifier
July 21-22, 2018
Check-in: 8:00 AM
Start: 9:00 AM SHARP
Jim Dietrich Park
4899 Stoudts Ferry Road
Reading, PA 19605

See MAD Dogs website for additional information and registration details
HOTEL OPTIONS
All of these hotels are within 15-20 minutes of the venue
HOTEL OPTIONS
Best Western Plus
2299 Lancaster Pike
Shillington, PA
(610) 777-7888
The Inn at Reading
1040 N. Park Road
Reading, PA 19610
Phone 610-372-7811